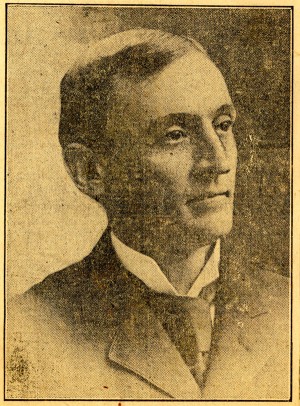 Walter George Smith (1854-1924) was a prominent Philadelphia attorney. A devout Catholic, Smith worked and lectured extensively for the anti-divorce cause. Among other activities, he was involved in advancing the causes of uniform state laws, was an appointed member of the Board of Indian Commissioners, a Manager of the Drexel Institute, and President of the American Bar Association.
The collection contains correspondence, including family correspondence; diaries, journals and travel logs; speeches, addresses, published and unpublished writings. Scrapbooks, memorabilia, and obituaries are also included.
A significant portion of the materials concern Smith's resignation as a trustee of the University of Pennsylvania- a position he had held for 18 years- which made national headlines. Smith left in 1909 due to his opposition of the appointment of Dr. J.P. Lichtenberger as an associate professor at the Wharton School. Among other things, Smith was vehemently opposed to Lichtenberger's stance on divorce.
While Walter Smith's writings and papers make up the majority of the collection, there is also material relating to other Smith family members, including his sister, Helen Grace Smith, and Thomas Kilby Smith.
2.8 linear feet ; 7 boxes
View finding aid (HTML)
Form/Genre(s)
Geographic Name(s)
Name(s)
Subject(s)
Part Of