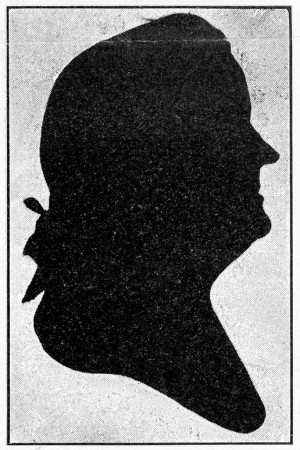 Thomas Lloyd (1756–1827), known as the "Father of American Shorthand," published the most complete and official record of the First Continental Congress from the notes taken in his shorthand. Other accomplishments included working for the United States Treasurer, and reporting George Washington's first inaugural address, which was published in the Gazette of the United States.
Lloyd emigrated from London shortly before the outbreak of the Revolutionary War. During the war, he served as a soldier with the Maryland militia. Lloyd later moved to Philadelphia, where he gained notoriety as a skilled stenographer and teacher. He was invited to serve as the official note taker of the Federal Congressional debates. His publication, the Congressional Register, became widely known as the most accurate and official documentation of the debates. Lloyd's last publication was Lloyd's Stenography (1819), a work that compiled the full structure of his shorthand system.
This small collection mostly contains materials related to Thomas Lloyd, including some personal and business correspondence as well as shorthand notes for various events and court cases, including those related to the Hogan Schism as Old St. Mary. Manuscript materials for the book The System of Shorthand Practiced by Thomas Lloyd in Taking Down the Debates of Congress and Now (With His Permission) Published for General Use (1793) are also included. In 1791, Lloyd returned to London with his family where he was arrested and placed in Newgate prison for two years for debt. The diary he kept while imprisoned can also be found in the collection.
Other materials in the collection, such as correspondence and estate papers, relate to Thomas Lloyd's immediate family, as well as his wife's family, the Carsons. Some genealogical materials for the Lloyd family are also included.
0.8 linear ft., 2 boxes
*The materials in this collection have been digitized and can be viewed at the Digital Library @ Villanova University.
Form/Genre(s)
Geographic Name(s)
Name(s)
Subject(s)
Part Of