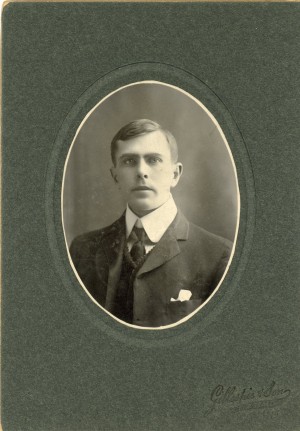 Edward F. Hawks (1878-1955) was one of several Episcopalian priests who converted to the Catholic faith in 1908, one year after the Episcopalian Church altered its canon law allowing non-Episcopalians to preach before its congregations. Hawks had been a member of the Companions of the Holy Saviour, a group founded in Philadelphia by Father William McGarvey, which promoted a more Catholic understanding of the Episcopal Church.
After converting, Hawks left his home in Canada and became a priest in the Archdiocese of Philadelphia, where he served for several years as a parish curate. During World War I, he served as a chaplain in the Canadian army. When he returned to Philadelphia in 1919, he established St. Joan of Arc parish, where he remained until his death.  He was also the founder of the Catholic Evidence Guild, an organization designed to attract converts and lapsed Catholics.
Hawks was a well-known writer and lecturer. For more than 30 years, he wrote a column on current events for the diocesan paper The Catholic Standard and Times. From 1936-1938, after becoming a domestic prelate, he toured Spain to gather accounts of the Civil War for his column. His efforts on behalf of the Nationalist cause won him decoration from the Spanish government.
The collection contains mostly correspondence. Some photographs and miscellaneous personal materials are also included.
1 box, .2 linear ft.
Form/Genre(s)
Geographic Name(s)
Name(s)
Subject(s)
Part Of