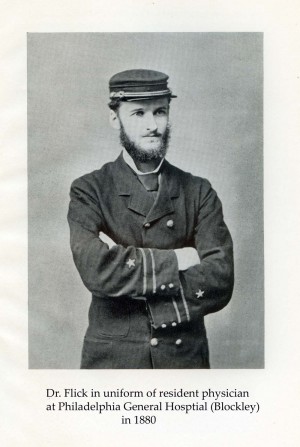 A graduate of Jefferson Medical College in Philadelphia (1879), Lawrence F. Flick (1856-1938) was a pioneer in the antituberculosis campaign and one of the first to discover that disease was not hereditary but contagious. He organized the first American tuberculosis society in 1892, the Pennsylvania Society for the Prevention of Tuberculosis, to educate the public and founded White Haven Sanitarium in 1901.
Having a great interest in history, Flick was one of the founders of the American Catholic Historical Society (ACHS) and served as its president for a time. He also helped found the American Catholic Historical Association, and served as its first president.
The collection mostly contains correspondence, circulars, and ephemera relating to Flick's association with the ACHS. Some family correspondence is also included.
6 boxes, 2.4 linear ft.