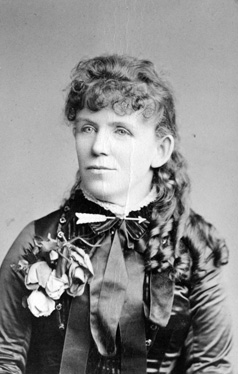 Eleanor C. Donnelly (1838-1917) was a significant figure on the Philadelphia literary scene.  Called "The Poet of the Pure Soul", she wrote 85 books, contributed to numerous Catholic magazines and newspapers, and served as editor of the Augustinian magazine, "Our Lady of Good Counsel."
This collection contains correspondence, largely from priests and Bishops throughout the United States in answer to her requests for facsimiles of episcopal seals. Also included is an autograph book containing signatures of American Confederate prisoners of war held at the Johnson's Island prison.
1 box, 0.4 linear ft.
*Materials in this collection, including the autograph book, have been digitized and can be viewed at the Digital Library @ Villanova University.
Form/Genre(s)
Name(s)
Subject(s)
Part Of